I wrote Mayor John Tory and Chair of Public Works & Infrastructure Jaye Robinson about this earlier this evening.
The Gardiner East environmental assessment (EA) has been examining the fate of the Gardiner east of Jarvis Street. A final decision will be by Toronto City Council next month.
The EA is exploring whether to remove the Gardiner east of Jarvis and replace it with an improved Lake Shore Boulevard (Remove alternative), or to maintain a portion of it and realign the portion in the vicinity of the Don River (Hybrid alternative).
While the EA has explored various criteria, something important to me is the fact that this is a 100-year decision. The fate of Gardiner East will be something that future generations will have to live with. In that context, I believed it is important to emphasize two points about how much weight we give to the criteria that have been evaluated.

Firstly, there are vocal advocates for the Hybrid option and maintaining expressway connectivity to prevent delays of 2-5 minutes for drivers. However, these benefits will solely be for those drivers, most of which will not live in the East Bayfront and Lower Don Lands neighbourhoods. The resulting additional noise and air pollution will be borne solely by the residents what will live in those neighbourhoods.
Frustratingly, I cannot find calculations on air emissions between the Hybrid and Remove alternatives. But
when the EA was examining four different options
, the Remove alternative provided less noise (~8 db), nitrous oxide (35 tonnes/year) and particulate matter 2.5 microns or less (2.5-5 tonnes/year). This is important to consider; this directly affects the living quality of East Bayfront and Lower Don Lands.

It is one fundamental element of this decision: whether we want to give greater weight and benefits to a small percentage of drivers that will save a couple minutes during a few hours of the day, or the health of the people that have to live with this decision for the next 100 years. Personally, I think greater weight has to go to the future generations of people that will live there, and the Remove option is superior in this regard.

Secondly, both options have been evaluated with the assumption that new transit would be built in parallel, including the Waterfront LRT Extension and the Subway Relief Line. If these projects are not built, regardless of which alternative is chosen, congestion will be worse. The Remove aternative is $451 million cheaper, and that is money that can go towards these required transit improvements and preventing congestion.
Some will argue $451 million is an acceptable price tag to maintain the expressway connection, but it ignores the opportunity cost that goes along with it. That is another reason why I believe the Remove alternative is superior.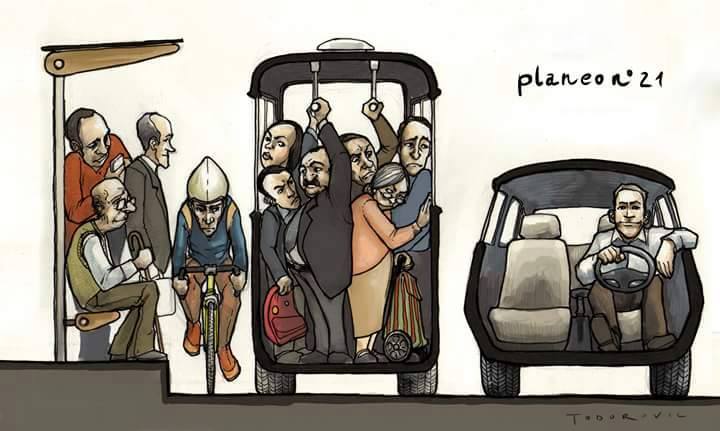 Mayor Tory spoke about the Gardiner East decision on Newstalk 1010 a few weeks ago, and at the end of the segment, he asked listeners, "Why are we not a bold city?" These words were in context of why we were't building a tunnel. But ignoring the context, I found it to be a funny question.
If we are seriously going to blow hundreds of millions of dollars to save some cars a few minutes, and ignore the benefits that removing a small section of the Gardiner would bring to future city building on our waterfront, I believe that would answer Tory's question. It takes bold leadership to refuse the status quo, and recognize that current and future generations increasingly desire cities with adequate transit and walkable neighbourhoods.

The Gardiner was a huge boon to downtown Toronto in the latter half of the 20th century. But it's time to turn the page, and move forward into the 21st century.
I would choose better living spaces over convenient driving places. I seriously hope our politicians will make that choice too.